SL is born from an intimate vision, which takes shape through experience in the field and on the body, a good dose of tenacity and an equal measure of inspiration.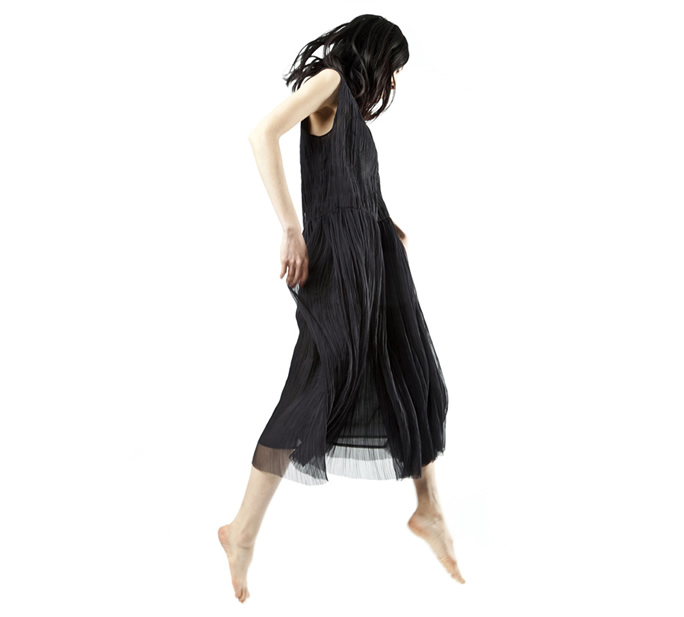 SL is a mainly feminine wardrobe, consciously balanced between strength and lightness, whilst focusing on elevated basics, via durable fabrics and realistic forms.
In a classic, understated manner, SL favours simplicity and the lack of unnecessary frilliness; turning decoration into structure, using the grain of fabric as an embellishment or dashes of colour as an accent.
Restraint and subtraction become a creative tool, yet the lasting effect is vibrant, soulful.
There is a crack left in SL strictness, allowing life, and femininity, to flow in.
SL presents the collection twice a year and is currently distributed worldwide in around 50 selected multi-brand boutiques.
Every single phase of the activity is followed attentively, just as a small young creature needs to be lovingly cared for during its development.
Production takes place entirely in Umbria, not far from the headquarters. A close relationship with the workshops has always been an essential part of the SL operating method, deeply rooted in the region and firmly linked to its artisan tradition. Similarly, suppliers have been carefully selected over time through trust and commitment.
After completing art studies, and wandering into underground territories, Sara Lanzi trained in fashion at Carpe Diem 1+1=3 and launched her own womenswear line in 2005.
In 2007, Sara received first prize in the Who's On Next scouting project, held by Vogue Italia and Altaroma.
Sara lives and works in Perugia, surrounded by a small team and an abundance of greenery.